Take the very best care of your eyes with Advanced Optometry…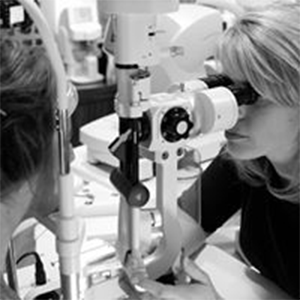 Advanced Optometry is designed to take a much closer look at your eyes. You will have access to advanced investigative techniques that would not be carried out within a standard NHS sight test. These include comprehensive OCT scans, retinal imaging, blephex treatments and dry eye assessments.
At Park Vision we believe in offering the very best possible eyecare. An advanced eye examination enables us to fully understand the health of your eyes and to advise a bespoke management plan for maintaining eyecare, health and great vision.
Your Advanced Optometry Appointment
…will take about 45 minutes of clinical time and is for those of you who want to take the very best care of your eyes. After carefully discussing your eye health, visual requirements and lifestyle, we will conduct a highly detailed examination of your eyes; including the appropriate use of the latest techniques and technology, making sure to explain and answer any questions about what's happening at every stage. After consideration of the findings we will then create with you, a tailored eye health plan that details exactly how you can best look after your eyes and recommend an appropriate program of follow up appointments.
You should consider this if any of the following apply:
If you are over 40 If you have a Family History of Glaucoma
If you have a Family History of Macular Degeneration
If you have a Family History of other eye problems
If you have family history of heart or vascular disease
If you suffer from sore watery eyes
If you suffer from dry eye
If you smoke
If you are Diabetic
If you regularly take steroids
If you are getting headaches, have poor concentration or finding desk work difficult.
The price for this peace of mind is £90.00 or £68.29 if eligible for an NHS eye examination.
To book an appointment or discuss any aspect of your vision, contact us here.