Category: Eye health
Lenses for a digital lifestyle
Even before lockdown many people were spending an average of 8-10 hours a day looking at digital screens. An average day now consists of remote working, online ordering, zoom calls and webinars. We are starting to suffer more and more with digital eye strain, also known as computer vision syndrome. Symptoms can present themselves after only two hours and may include irritated eyes, blurred vision and headaches.
I am currently wearing Hoya's third-generation enhanced single vision lens which is specifically designed to relieve digital eye strain. I love these lenses so much I have now swapped all my glasses to these!
Although this is technically a multifocal lens and being 35 the sound of a 'baby varifocal' seemed a little unnecessary (and ageing), that couldn't be further from the truth. This lens is actually ideal for anyone aged between 13 and 45 who spends two or more hours a day focusing on digital screens. It is also beneficial to people focused on near sighted tasks. Most of my work hours consist of laptop work , computer screens and my phone for numerous Social Media posts.
Sync III lenses have the distance power for everyday use and a 'boost zone' at the bottom of the lens, optimised for the way we use our eyes today. The boost zone has a slightly increased power, which helps the eye muscles to relax and focus more easily, which in turn enhances visual comfort during prolonged screen time: the hour long Zoom meetings, school classes, lectures online and webinars to name but a few.
Our working day has been modified indefinitely so why not give yourself a 'step up' or a 'boost' with your vision to have a more productive and comfortable day. Technology is increasing in every aspect of our lives so when the world has modified its parameters, we need to modify our visual needs to cope with these changes.
With all of the above in mind it goes without saying that your face is being more closely scrutinised on a big screen. Make sure you keep your appearance on trend with frames that you are proud to wear, are specific for different moods and not simply the same old frame for every occasion.
Take a look at your glasses. Screen-shot your next meeting or catch up with friends… What do your glasses say about you? Do they give you the sense of style and polish you want to portray or do they suggest fluffy pj's, comfy slippers and a hot chocolate are seconds away. Do they say fabulous or do they say old faithful?
We offer personal style consultations where a member of the Park Vision team is dedicated to you for the whole appointment in a relaxed and safe environment, coffee in hand, enabling you decide how you want to portray yourself online and as we move into a little more freedom… step out in some 'kick ass' glasses.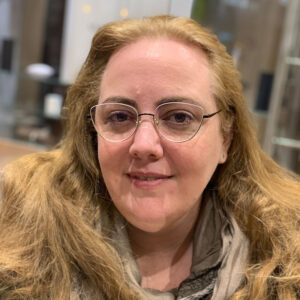 'The Hoya lenses were recommended by Camilla and Michelle in Park Vision.
I was a little sceptical at first l didn't think l was ready or needed a vari-focal but l have been pleasantly surprised. The lens itself is beautifully light and easy to wear. The 'technology tint' is one of the best things l have ever used. As a secret night time ipad surfer l found within days that l was sleeping so much better. At work, l now spend alot of time on TEAMS calls l have noticed l am wearing my glasses more and suffering alot less headaches.
The lens has made a huge difference to me, l love wearing my glasses!'
Heather Young
---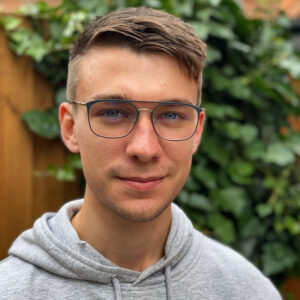 'I love wearing my glasses at Uni.'
Max Halls
---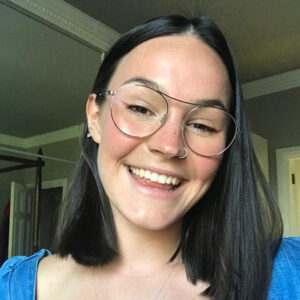 'I love them!! Particularly great when I'm working on my laptop a lot, my eyes got a lot less tired when I use them and I'm much less prone to headaches.'
Lily Cannon
---