Category: Colour Blindness
Enchroma: A Colour Revelation
"Mum, look at your jumper, look at your lipstick!! It's red, really red" – Toms
"Your shoes Camilla, they are orange!!" – Adria
"I can't stop looking at your wallpaper, is that copper? Is that what copper is? I could look at it all day" – Howard
"I passed, with these glasses I passed as normal colour vision, I can take my aviation medical now." – Chris
Colour… A lot of us take it for granted and when asked, presume what we see as orange is exactly the same orange that everyone else sees. Well I have certainly had my eyes opened…
Every Enchroma appointment has given me a huge spectrum of emotions from shock, joy, disbelief and utter confusion. Everyone I have seen for an assessment has previously looked into Enchroma but only been given a name for the type of colour blindness they suffer from. Once they take the test here they can finally see what they have been missing!
During an assessment at Park Vision we first take the Ishihara Test, we then run through a Pantone book of colours and count how many variations of a certain colour are seen or perceived to be a variation on that colour. We do this without any visual aid then we run through this with the help of Enchroma glasses and note the increased number of colours that seem to either appear for the first time or change in comparison to others. This part can be confusing and sometimes underwhelming but the exciting bit is about to come…
We then sit for a few minutes in the glasses and slowly allow the eyes to adjust and almost 'accept this new interpretation'. During my most recent appointment a lovely young boy seemed rather underwhelmed by the book of colours but after a few minutes shouted at his mother "MUM, YOUR JUMPER. LOOK AT YOUR JUMPER. LOOK AT YOUR LIPSTICK, IT'S RED, REALLY RED". His mother was wearing a black and white jumper with a vivid red bolt of colour running across and bright red lipstick. He had never seen red before or certainly never been able to intemperate red in this way before. His mother cried, his dad was shocked, he couldn't put into words what he was seeing and lets face it.. I had a cry too! From this minute he was off looking at his surroundings at Park Vision. Looking at the different colours appearing to him in every day life. The brown amongst the green on the bush appeared for the first time.
This was a big deal for him as he is a budding artist and usually relied on friends to recommend colours for his paintings and graphic design. To witness him see photos of his work in true colour was an emotional moment that I was humbled to be part of.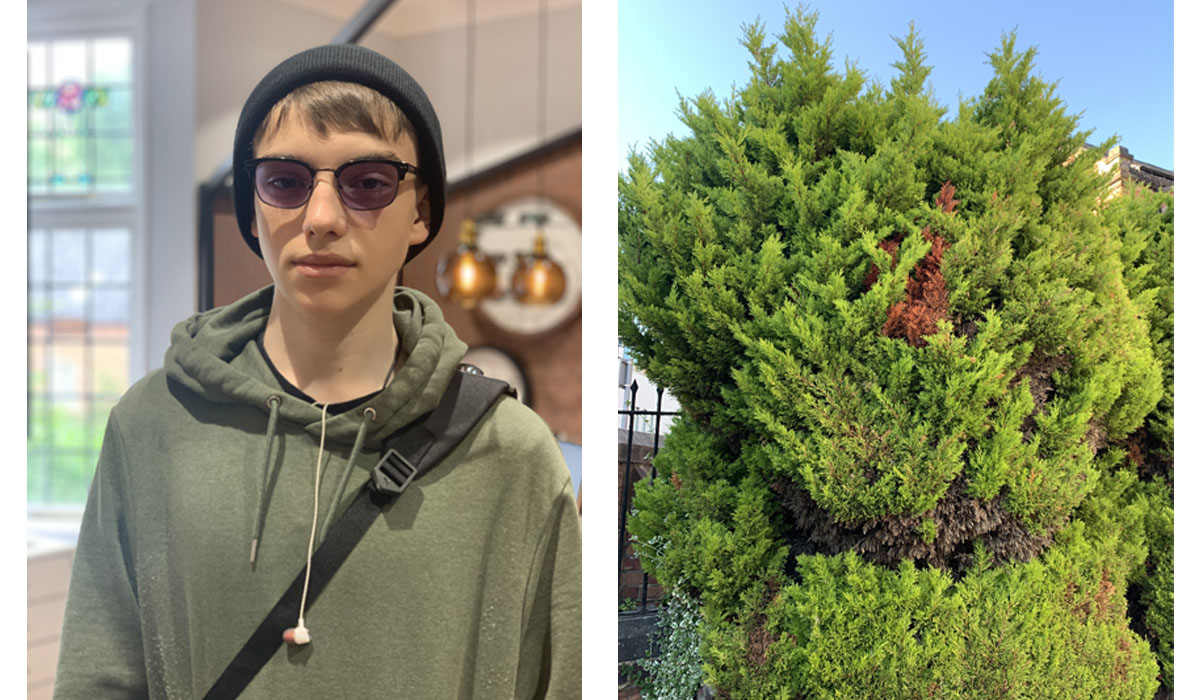 The gentleman who was shocked to see that my shoes were bright orange and not a murky green/grey sent this to me after having the indoor and outdoor glasses for the first time:-
"The first time I tried the Enchroma glasses was back in 2018, during a trip to New York. To be frank, I didn't get the best experience, mainly due to not having enough time to try them out. Fast forward to 2021, and I learned that a shop in Nottingham is now part of their retailers, and I thought, "let's give it another go". Because my first experience was very short, my expectations were not particularly high on that second attempt, but the story played quite differently this time! As soon as I tried the glasses on I was gobsmacked by some of the colours in the room. I will never forget the orange chairs, which in my colour blind eyes were absolutely green! They suggest you don't do that, but I couldn't stop putting them on and taking them off to see how different the chairs looked!

Of course I couldn't resist and purchased two of them, an outdoor and an indoor version. After having used them for a few months, I still get surprised by learning that some things I always thought were green are now orange. I was expecting something similar for the reds and browns (that is supposedly the colours I can't see), and I do see them much brighter with the glasses on, but I wasn't expecting oranges to be completely different than what I always have thought!

My personal experience with the outdoor glasses is exceptional, and I love how they look too! The indoor glasses are great for watching tv and computer screens, but the lenses do have a red tone that I don't like, and in low light situations they are too dark to wear. My understanding is that unfortunately not all colour blind people respond in the same way to the technology, but I think it definitely deserves a shot!" – Adria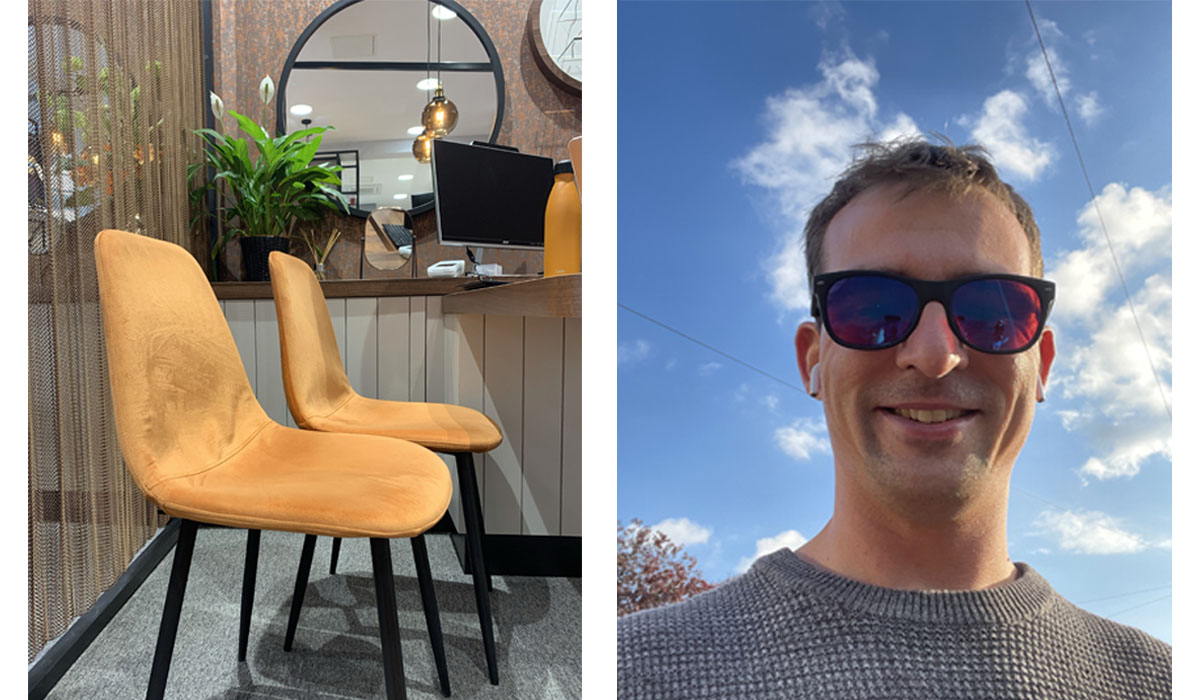 It may not seem much but from just being able to see the variation in brick colour, the sign outside or noticing the copper in our wallpaper… this can alter someones perception of a slightly duller world.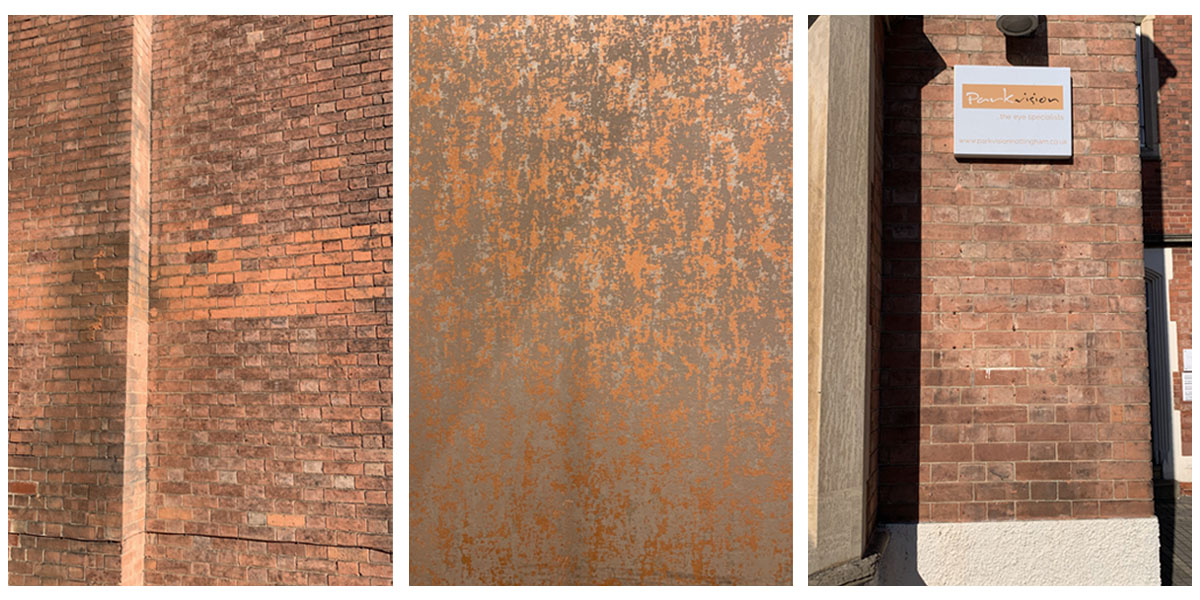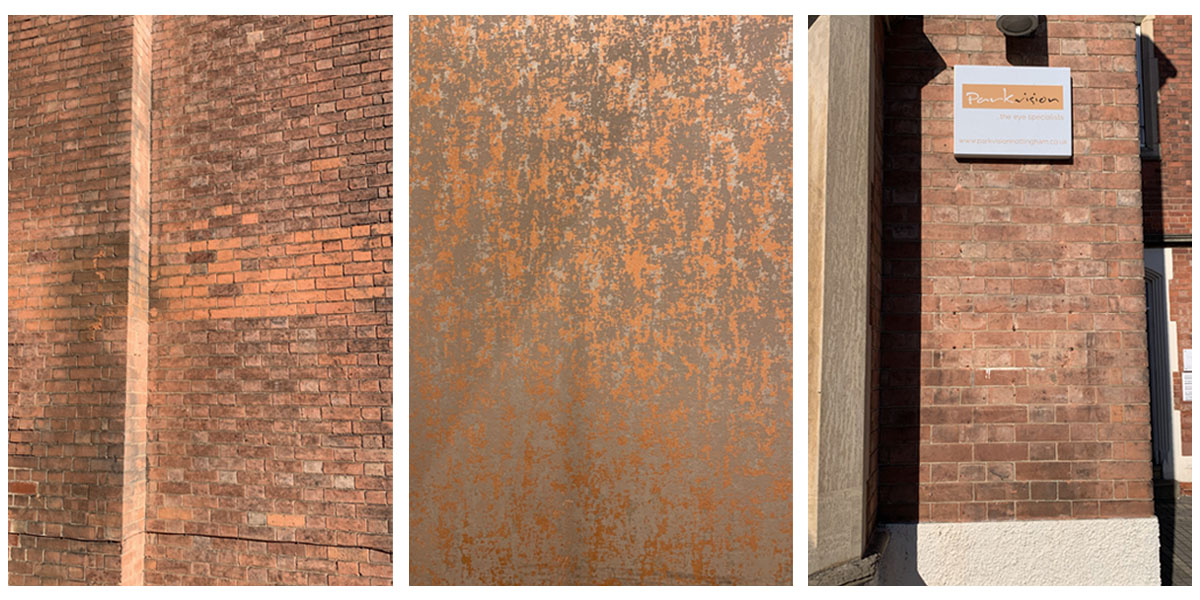 If you know someone who is colour blind please tell them about Enchroma, on a purely selfish note its wonderful to be part of the experience but as a whole, these are life changing appointments that should be shouted about.
Call us or email us at Park Vision to discuss further or ask any questions about how Enchroma can change yours or a loved ones view of the world.