Category: Eye health
Winter Sun - What to watch out for this season
As the Autumn turns into winter the conditions we face can vary a lot. When driving or even just out walking, winter's demands on our eyes can change day to day, creating a more hazardous and challenging experience for our eyes.
We are being told to expect either milder winters with more sunshine or the other extreme of more snow and ice. At this time of year our eyes are exposed to a greater variety of extreme conditions, sunshine, rain, snow, wind, cold all seem different in winter so the way we look after our eyes and vision needs to change too. We are exposed to more UV and Blue light in winter but at this time of year most people don't think to wear some form of eye protection.
When investing in your winter eyewear, think about what your need is, do you drive a lot, do you want them for sports such as skiing, do you like going on walks with the dog? Blue light and UV protection is crucial for healthy eyes, it helps protect against Macular Degeneration and Cataracts as well as Skin Cancer. At Park vision, we believe you should have protection against UV and unwanted glare and reflections even on your everyday optical eyewear, so we provide Anti-reflection coatings with UV protection as standard, and offer a Blue light protection as an option.
But what about sunglasses, what do you need? It might sound like a silly question, after all a sunglass is a sunglass, right?
Wrong!
When we think of purchasing sunglasses most think of it as a summer purchase only, or as a fashion accessory. What about your actual visual needs? Skiing for example requires a different type of lens from ones for by the pool. It makes sense to have different sunglasses for different lighting conditions and visual needs.
Winter sun and Driving:
I love winter sun, to walk in and to enjoy the views, but when it comes to driving it can be actually very dangerous, especially if combined with wet and even more reflective surfaces.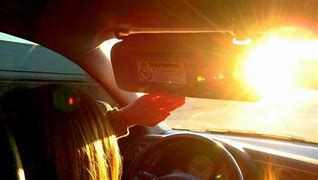 "According to data from the Department for Transport, around 3,900 people are injured in accidents caused by the blinding effects of the sun each year."
Then when I get hit by a glorious sunrise, all I can see is how dirty my windscreen is, no matter how much I use my screen wash and wipers it just doesn't clear it enough, giving strobes of unrelenting brightness. You are literally blinded, which can be scarily dangerous, not knowing if there was a car in front, or ones about to turn. Luckily, I keep at least one pair of sunglasses in my car at all times for just such eventualities.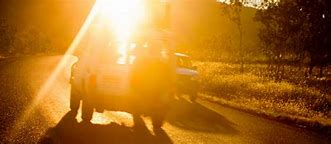 For winter driving I find polarized lenses perform the best for me, not only do they provide sharp vision and reduce brightness they also reduce glare and reflective dazzle from wet roads and surfaces. I wear Maui Jim sunglasses in the winter, they incorporate a mirror coating that helps block the dazzling brightness of the low sun and provide the sharpest of clarity, the mirror helps combat the issues of the sun being below my sun visor or at my side window.
Winter Sun Sports:
For the winter sports enthusiast there are specialist lenses to aid the reading of the slopes, and enhancing perception and glare control, whilst giving a wraparound protection, I love my Oakley's for that. Oakley cater for the ski crowd, anyone who has been on the slopes will see that Oakley is the most popular brand. They offer a specialist ski lens to help pick out the bumps and ridges on a run, making it safer to navigate. They also offer interchangeable lenses to cater for the different conditions you can experience.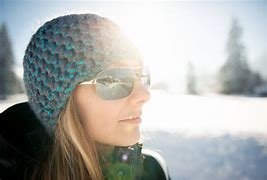 Whatever your winter sun needs are there are lenses out there that can enhance your experience.
James Dawson Dispensing Optometrist at Park Vision