Looking to create that unique perfect pair of glasses?
For glasses to look great, face shape needs to be considered and enhanced. The glasses must follow the bone structure of the face, follow the line and shape of the brow line, fit comfortably and securely over the nose and even considerations around eyelash length are essential when creating the ultimate 'fit' of these glasses. Whilst there is a collection of glasses to choose from and try on, a bespoke pair allows you to take inspiration from all of the collection, choosing a particular feature of one frame and combine with that from another.
This may sound a little overwhelming; fear not, educated advice from the trained Park Vision team will be given on which shapes or details of the frame enhance your features; it is simple to see those which will work for you. Even down to the colour; you no longer have to be dictated to when it comes to choosing the colour combination for your frames.
No more compromising….too often; great fit, silly colours and gorgeous colours awful shape…. the bespoke service has an abundance of colour permutations from conservative to full fashion.
Finally and most importantly, personalised facial measurements are taken to ensure a unique fit to your face.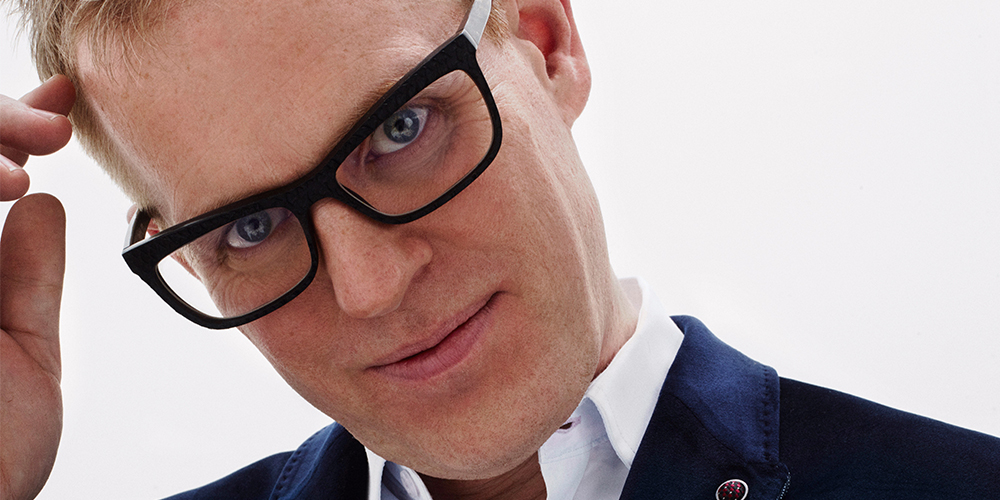 Tom Davies was born in Derbyshire and after successfully completing his degree in Set Design, decided to leave for Hong Kong. After working as a chief designer of watches, Tom clearly identified his acute design ability and in 1997 set up his business designing glasses. He now employs over 15 designers who work throughout the year sketching silhouettes of glasses on faces. His client list is somewhat exclusive, Socialites, Celebrities and even Royalty.
However Tom is eager for this level of design to be available to everyone, and we therefore welcome the introduction of his Tom Davis Bespoke here in Nottingham exclusively at Park Vision
We have spent time with Tom Davies in his design studio in London learning how to create that perfect pair of glasses for your face.
To book an appointment or discuss any aspect of your vision, contact us here.